What's happening in TipstRland.

That Hip Hop is having a massive comeback is yesterdays news but we are still surprised to see how much love Germans show to the old school Acts or as Jeru the Damaja likes to say "classics". Kutmasta Kurt is one of the all time great producers he has worked with superstars like Dilated Peoples, Beastie Boys just to name a few. Kutmasta Kurt played together with Motion Man, Greg B and a surprise Performance by the man himself: Jeru The Damaja in Berlin. We filmed a good part of the concert and also had a good sit down with the boys after the concert.
—-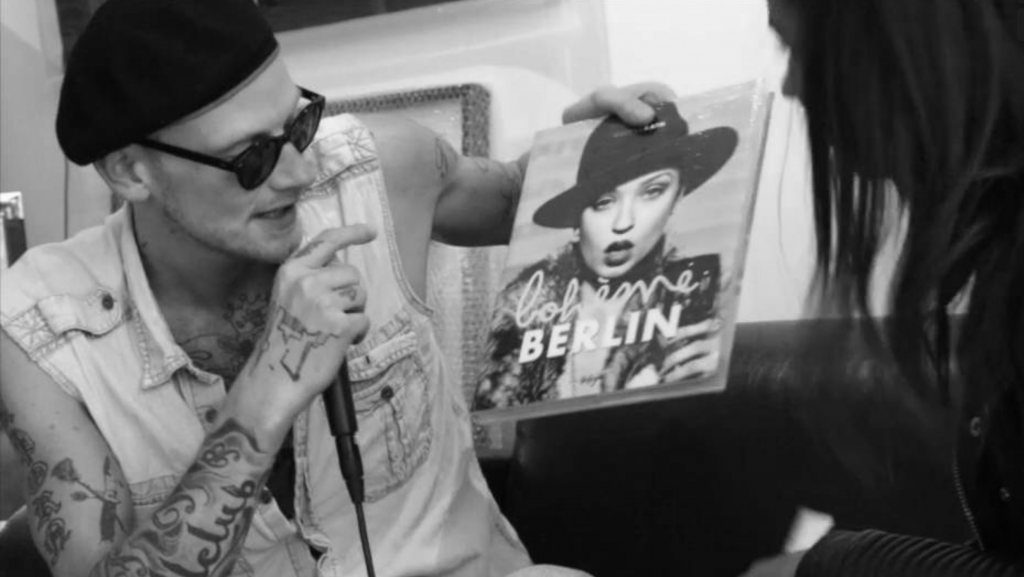 Exclusive on TipstR.TV a portrait on the new media darling and super star photographer Oliver Rath who just published his first Book: Berlin Boheme. Oliver chats about his work, of course his book and also what makes Berlin so interesting to him and his work! The english version follows soon.
—-


We started filming DJ sets for our new format: master class! The first set we filmed was that of the great german techno legend DJ Hell. We also talked about, re-invention, DJ´s and what actually
inspires a man like DJ Hell This recorded set will be downloadable exclusively on TipstR.TV. Of course free of charge. More soon so.. stay tuned!
—-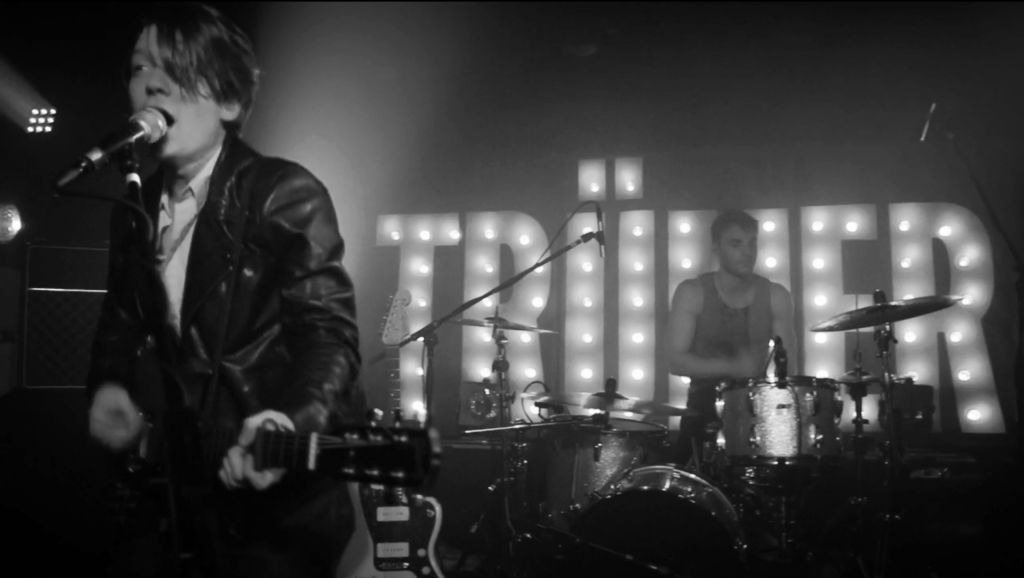 We had the pleasure of checking out the concert of the german band: Trümmer. The guys are right now on a nationwide "euphorie" tour to promote their first album: Trümmer. The sold out show was amazing and of course we also had tons of questions for the guys .. so check it out: Trümmer on TipstR.TV
—-


Hip Hop Legend Jeru Da Damaja joined the stage of Kutmasta Kurt and Motion Man and that club went wild. Check out sound bites, fierce cuts and some seriously cool interviews with all three artists. Soon to be broadcast on TipstR.TV´s BERLINSTRUCK
—-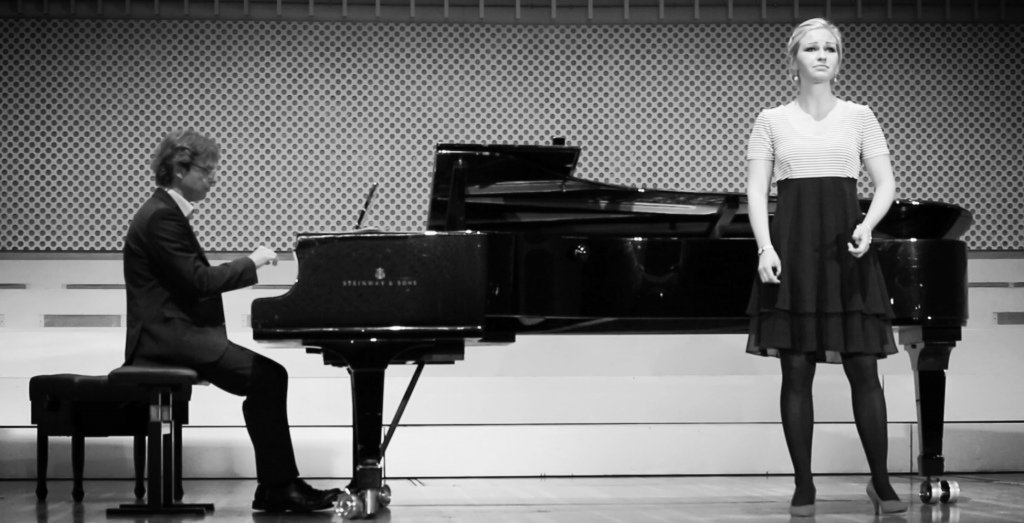 On Tuesday we had our first day of hardcore shooting at the Akademie der Kuenste in Berlin where we have been invited to film the second round of the 43. Bundeswettbewerb Gesang Berlin (a highly acclaimed german classical singing competition). The atmosphere was so tense that you could hear our camera focussing.. quite an experience. There will be 3 more rounds to go before the final concert takes place at the "Deutschen Oper" in Berlin.
—-


Hip Hop DJ turned Star Photographer Oliver Rath just released his highly acclaimed Book: Berlin Boheme. You bet TipstR.TV had to check out the launch party and of course we just had to meet the man himself. Patricia clearly had a good time and we are so thrilled with the outcome… The guys from Production can't wait to get started on the editing.
—-


Legendary DJ Krush was spinning in Berlin and we just had to put some questions to one of the all-time greats. The outcome is an ultra rare interview which will soon show on TipstR.TV´s new program "master class" where we hope to show you guys a lot of great set´s, behind the scene footage and of course interviews with some of godfathers as well as the current most influencial DJ´s, Clubs, Agencies, Booker and much much more.
—-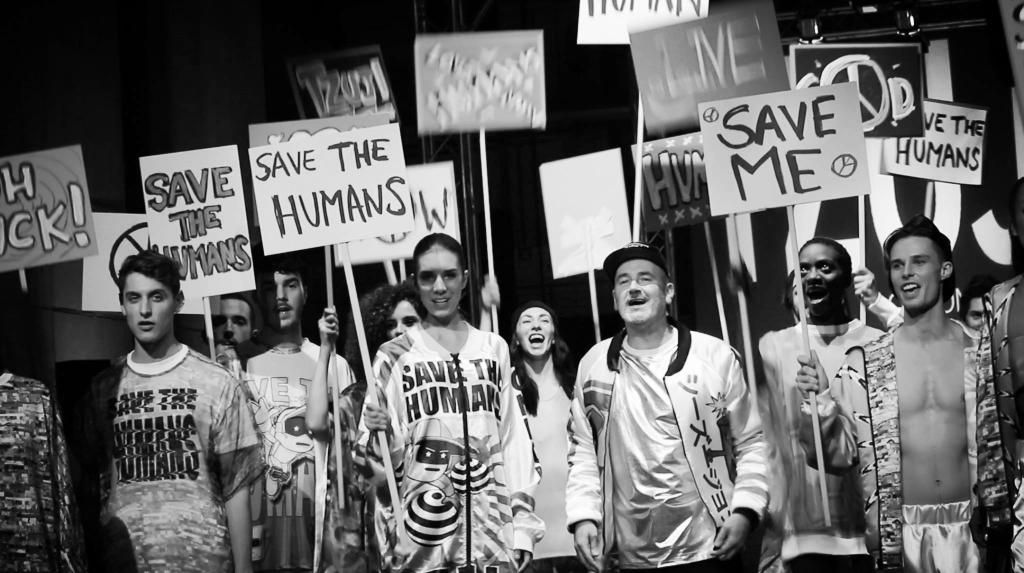 Berlin Alternative Fashion Week was killing it last weekend! Awesome artists, brilliant presentation and of course if you missed that one .. we´ve been there and filmed it all for you! Soon on TipstR TV ..
—-


TipstR TV has been checking out Oliver Rath´s starstruck Berlin Bohème Book Release Event. As you would expect Oliver Rath defo knows how to party bohèmian style. Soon on BERLINSTRUCK # 2
—-


BERLINSTRUCK #2 coming soon .. we checked out the legendary Suicide Circus in Berlin where we also met a Berlin icon: Komet also known as techno opa. Amazing to see how Komet Bernhard spreads the the love and rocks the dancefloor. Thanks Suicide Circus for having us and thanks to Partysan for supporting BERLINSTRUCK.
Partysan is the most established clubbing guide in Berlin. We are very happy to get a helping hand from those guys in adding an regular update on the electronic music scene in our berlin city magazine BERLINSTRUCK. The first feature will be shoot at the suicide circus. We are so excited.
—-


Meeting the Kings of Blogging in men´s wear. The TipstR TV crew met with the Dandy Diary Boys, chatting about blogging, style and ruling the city.. check back soon for the release date. Til´ then stay cool and dress accordingly!
—-


Shooting another episode of "Meeting the locals" on an uber hot day in Berlin. David Strauss an New York Berliner, infamous DJ, killer editor at the expat bible EXBERLINER and .. moderator at the international Brewery Festival. Reason enough for us to put our kick ass camera team to work
—-


We can't wait to get started producing Season 2 and also add a London production this late summer- make sure to check back here for updates. Thanks to Stephan at Mein Haus Am See for being such a great home to TipstR.TV, not only for hosting Sound Visions Live & Unplugged but also for allowing us to shoot interviews and features for some of our other programs such as Blogging Berlin and Two Days With The Two Wooden Stones. Greatly appreciated!
—-


TipstR.TV was again out and about for our new city format: BERLINSTRUCK to check out all the awesome happenings in town. This time we ended up at the gallery : "Club Der Polnischen Versager" at the vernissage of mij.K.do and his current work: "sometimes i love you sometimes i love you more". We are also super dupa happy to welcome Patricia Ajayi as a new presenter for TipstR TV.
—-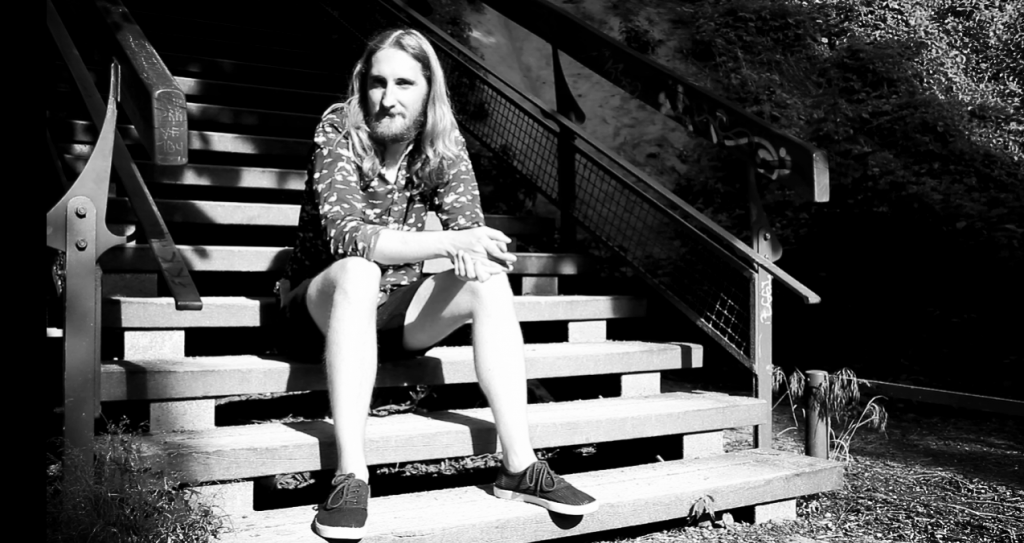 Blogging Berlin, episode 2
We met with Frank Schröder, the man behind the mighty www.iheartberlin.de. We had a good chat about Berlin, Bloggers in Berlin and of course about I Heart Berlin. Stay tuned for updates whilst we cut the footage! This will be the second episode of our documentary: Blogging Berlin soon streaming on TipstR TV. We are so excited.
—-


#LOUD! Yeah, this was a program we wanted to shoot for such a long time! Raw street style, pure individual creativity, awesome personalities, all attributes you find in people living in our alltime fav cities! The Pilot with Clare McInerneynz was so much fun to shoot and the people we met were just mind blowingly cool looking and believe it or not real fun to chat with.
—-


#berlinstruck is our newest baby where we go out and find hot events, yummy restaurants, banging parties, gallery openings, awesome concerts in short all the good stuff happening in Berlin! We are so thrilled to have Marina Wenk on board who is our dream person to present #berlinstruck!! The Pilot of #berlinstruck goes on air soon!
—-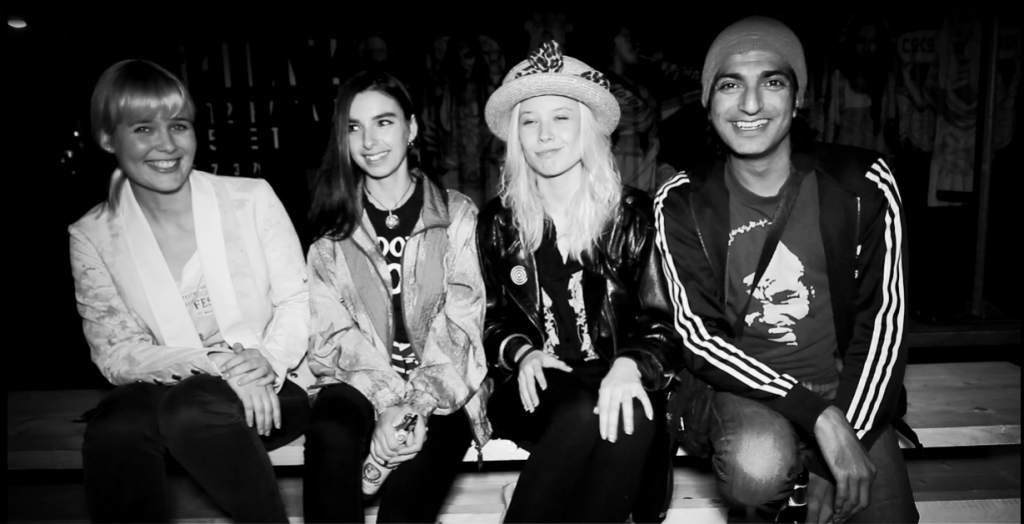 What a blast!! Yesterday we shot the Pilot for #berlinstruck at the Platoon Kunsthalle in Berlin! Thanks to everyone and huge big up to the amazing guys form the Platoon who where brilliant and super fun to work with. #berlinstruck will be the first filmed city magazine of its kind. We gonna be checking out events, restaurants, gallery openings and so much more – if its hot – we will be there for you! only on TipstR.TV
—-


New York Style Stories Season 2 soon on TipstR.TV! If you have not seen series 1 yet then here is your chance http://www.tipstr.tv/nyss/
—-


Electric Chaircut soon on TipstR.TV. Going to the hairdressers will never be the same again.
—-


On the set at Mein Haus Am See with CousCous and Marie and Dhar. We got some wicked footage here and cant wait to get this show streaming.
—-


We shot the Two Wooden Stones Concert @ Freudenzimmer in Berlin and are really looking forward cutting this totally off the hook concert! Thanks to Iggy and Max for rocking it on the cams and to Marie Polo for being the best Presenter ever
—-


Vindan and Band on Stage – whilst Iggy is rocking the D7. We also had Eoin O'Sullivan, Yuri Rko and CousCous on stage. Thanks guys you all were amazing!
—-

Marie Polo and Dharmander Singh rocking the Stage in Berlin presenting Sound Visions Live & Unplugged. 3 Events – 13 bad ass Singer and Songwriter from 9 different countries – 2 epic Presenter.. and that was just the beginning. Watch out for more to come!
—–


Bloggers are the real Kingmakers in Town!
#"Blogging Berlin" our look into the amazingly exciting world of Blogging! In our pilot episode we had the pleasure of meeting Zoe Spawton, the creator of the mega successful and super highly acclaimed : "What Ali Wore" Blog
—-
Almost ready to broadcast the 2nd episode of Sound Visions Live & Unplugged. The Line-up
was amazing ; We had some awesome performer live on stage; The Say Highs, Deeryona, Vincent Bella and Leon Ostrowski. Marie Polo and Dharmander Sing hosted the Night!
We def had a great time shooting and editing that program. Thanks to everyone making that happen
–

We have had a ball shooting the pilot for BERLIN LOCALS with Filmmaker Christian vonMorgen on a sunny Saturday morning at Mauerpark Berlin. Camera was rocked once again by our very own Max Valenti. Thanks also to the sprayers for the ongoing amazing artwork and for letting us shoot away
——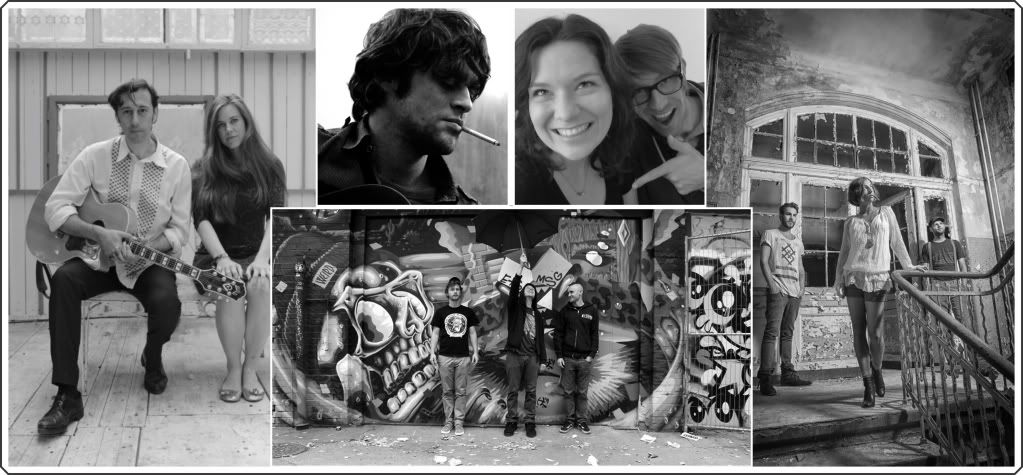 Sound Visions Live & Unplugged # 1 — Now exclusive on TipstR TV
that one took us a little while to pull off but it was worthwhile the hard work – don't you guys think?
Killer Performances by some of the most amazing Singer / Songwriters Berlin has to offer: Eoin o'Sullivan, Little Do We Know ( on and off the stage
), Tom & Sara, and The Wildfires
—-

We visited the founder and owner of the famous DJ agency; Wilde Agency: Patci Weil and her super cool Team. The Guys talked about working in an DJ agency and the amazing nightlife in Berlin.. stay tuned!
—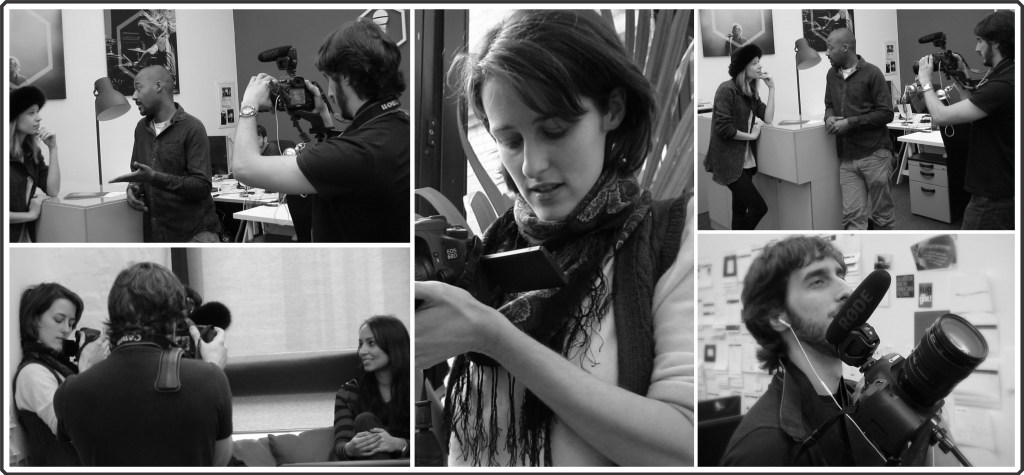 Yesterday we have been shooting at gigmit.com/ Berlin, which is an amazing platform for Bands and DJs in Germany. We had an absolute blast! Thanks to the great people gigmit.com and thanks to the guys on the set; Marie interviewing and Marie Claire and Iggy rocking the cameras!
—-
TipstR.TV – Local redefined
Straight out of Berlin comes a new global and borderless TV channel:
TipstR.TV is new creative, innovative and global TV stream. Neither technically nor thematically restricted, TipstR.TV overcomes the borders of conventional TV and reaches a worldwide audience.
Borderless- that is how TipstR.TV imagines the future of broadcasting.
The programs, produced in English and German, are creative, international and still close to all the happenings in town.
The team is just as international as the city: German, French, Italian, Spanish, Israeli, Irish, American, British and constantly growing.
How do you even define "local" in big global cities in 2014 with the world just a click away?


TipstR.TV sets out to discover the new and exciting Berlin, to find the most interesting characters of the city. It shows the multicultural metropolis with it's permanent changes, "the capital that always will be and never is".
The viewers are big city folks, open, curious and culturally interested. They are individualists, metropolitans, multilingual and hyper active. Their life is just like TipstR.TV: fast, new and digital – anywhere and anytime.
TipstR.TV shows how current TV is supposed to be: Local -redefined !
Best of TipstR.TV:
"BERLINSTRUCK", shows Berlin, where it's most exciting, where variety and urban creativity are manifest. The TipstR.TV reporters take you on an adventure through town: from galleries to bars, from shops to restaurants and always on the look out for the best concerts, events, clubs and openings.
Sound Visions Live & Unplugged is a singer songwriter event hosted and filmed live by TipstR.TV in Berlin and London. Each event features great up and coming artists to a worldwide audience. It not enough to give incredibly talented musicians just a platform but starting in autumn with each new episode there will be a free downloadable album.


With the series Blogging Berlin started another highlight in TipstRland.
TipstR.TV sheds some light on Berlin's versatile blogger scene to find the real kingmaker in town. The documentary shows the bloggers influence in town and far beyond.
Meeting the Locals – a city is the reflection of its inhabitants. TipstR.TV chats with new and born & bred Berliners, with Berlin- icons and neighbourhood chauvinists about their ambitions, live and survival in the city.
LOUD! shows raw Berlin Street Style, pure individual creativity and awesome personalities! All the attributes you find in people living in a creative cities!


TipstR.TV also proved with many other awesome documentaries such as Electric Chaircut, Sleepless in Gaza and Jerusalem, New York Style Stories that borders want to be overcome thematically, technically and in people's heads.
TipstR.TV – Local :: redefined -
Aus dem Herzen Berlins, lokal und trotzdem ohne Grenzen kommt ein neuer internationaler TV Kanal.
TipstR.TV!
Mit TipstR.TV etabliert sich eine neue kreative, innovative und globale Form der TV-Übertragung. Weder thematisch noch technisch begrenzt, überwindet TipstR.TV die Hürden des althergebrachten Fernsehens.
Grenzenlos und online, so stellt sich TipstR.TV die Zukunft des Broadcastings vor!
Die Programme werden in Englisch und Deutsch produziert, sie sind kreativ, grenzenlos und nah an allem, was in der Stadt passiert.
Das Team ist so international wie die Stadt und das Programm: deutsch, französisch, italienisch, spanisch, israelisch, irisch, amerikanisch, britisch und ständig wachsend.


Wie definiert man eigentlich "lokal" im internationalen Berlin des Jahres 2014, wenn die Welt zeitgleich nur noch einen Klick entfernt liegt?
TipstR.TV entdeckt das ständig neue, spannende Berlin und die aufregendsten Charaktere der Stadt. Hier zeigt sich die Multikulturalität und permanente Wandlung der Metropole, die "immer wird und niemals ist".
Die Zuschauer sind Berliner in aller Welt und solche, die es werden wollen. Sie sind offen, neugierig und kulturinteressiert. Sie sind Individualisten und Metropolitans, mehrsprachig und aktive Großstadtmenschen. Ihr Leben ist wie TipstR.TV: schnell, neu und digital – überall und jederzeit.
TipstR.TV zeigt, wie TV aus Berlin heute sein sollte: – local redefined -


Best of TipstR.TV:
BERLINSTRUCK zeigt Berlin dort, wo es am spannendsten ist, wo sich Vielfalt und urbane Kreativität manifestieren. Das internationale TipstR.TV Reporter Team nimmt den Zuschauer mit auf eine einzigartige Entdeckungstour: von Galerien zu Bars, von Shops zu Restaurants und immer auf der Suche nach den besten Konzerten, Events, Clubs und Neueröffnungen.
Sound Visions Live & Unplugged sind von TipstR.TV veranstaltete und live gefilmte Singer- & Songwriter-Abende in Berlin und London. Auf jedem Konzert werden up and coming Künstler einer weltweiten Audience vorgestellt. Und den kommenden Stars nur eine einmalige Plattform zu bieten ist natürlich nicht genug:
Ab Herbst 2014 gibt es mit jeder neuen Folge ein kostenloses Album der beteiligten Künstler zum Download!


Mit der Dokumentationsserie Blogging Berlin entwickelt sich das nächste Highlight im TipstR-Land. Hier wir die Frage gestellt: Sind Blogger die neuen "Kingmakers in Town"? TipstR.TV beleuchtet die vielfältige Berliner Bloggerszene und ihren massiven Einfluss auf die Stadt, ihre Menschen und darüber hinaus.
Meeting the Locals – Eine Stadt ist das Spiegelbild ihrer Bewohner. TipstR.TV spricht mit Berlinern, neuen und "eingeborenen", mit Berlin-Ikonen und Kiez-Chauvinisten über ihre Ambitionen, Leben und Überleben in dieser einzigartigen Metropole.
LOUD! – Mit Kamera und offenen Augen entdeckt TipstR.TV den Street Style in den Straßen der deutschen Hauptstadt: Wir holen die Persönlichkeiten vor die Kamera, die mit ihrem kreativen Styling die Akzente setzen. Sie präsentieren uns ihre individuellen Interpretationen und Facetten des urbanen Lebens.
TipstR.TV zeigt gleichzeitig mit weiteren spannenden Dokumentationen wie Electric Chaircut, Sleepless in Gaza & Jerusalem, New York Styles Stories und vielen mehr, dass Grenzen danach verlangen überwunden zu werden – thematisch, technisch und in den Köpfen!